Posted by
pecx
in
240z
,
280z
,
Part Review
, tags:
240z
,
datsun
,
fairlady
,
hakosuka
,
nismo
,
skyline
Got this seats for my car. Not sure what car it will go in yet. But it look nice in the bedroom.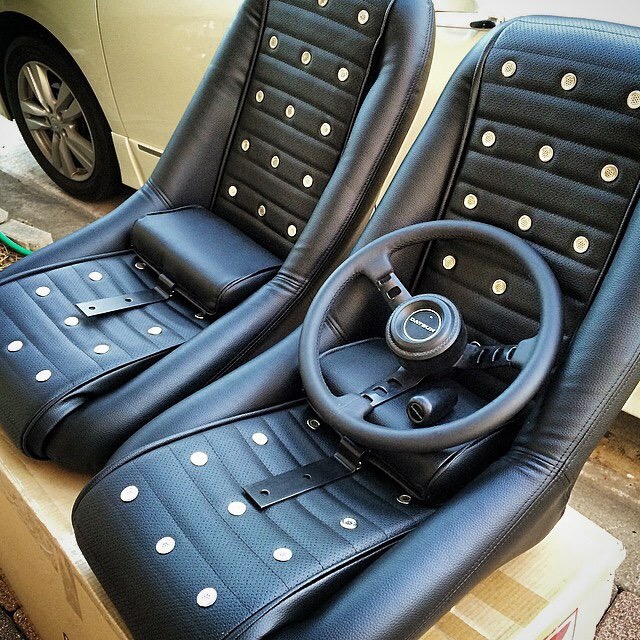 This is those replica seats available on yahoo auction this year 2014. There are multiple sellers selling these seats with different prices.
I believe the quality might be different but I dont know for sure since they all consider replica/reproduction. So I picked the one that price in the middle.
The quality is decent. Acceptable for the price I paid. Not the $1,000 each quality for sure. I got the one with base plate and head rest.
Overall Im happy with its appearance.
Now about how it feel to sit on it. The seats are tiny I consider myself small and my jean is 34. I'm barely fit. I don't think people who bigger than me would fit. Anyway who care how it sat. Its a must have seats to complete the retro car.
The shipping cost me about $400 just to overnight the pair to the US. (Just FYI there is size limitation for postal service if the package size is over the limit it has to go with Fedex or DHL which consider express/overnight (still take 3days)
Is this pair for sale? Will do $1200 pick up in Houston